Workshops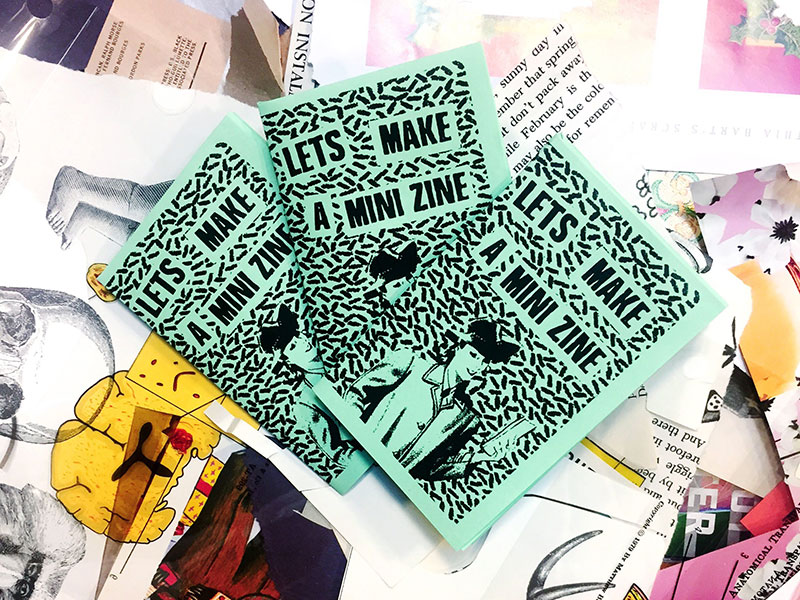 Looking for the schedule of workshops and activities for KC Zine Con #5? Click here!
During the "off-season" we host a variety of zine programming, including DIY zine-making workshops. Zine workshops are a great way to build community and creativity. The process of making zines is a very empowering tool for promoting personal expression. They are accessible to all types of people and provide a hands on approach to finding one's autonomous voice. These workshops are suitable for all ages and can be tweaked to fit your event, classroom, or project!
Our workshops on mini-zines educate the public on what makes a zine a great communication medium. We teach how to create zines and encourage people to join in on the fun by contributing their own voice to the DIY community. Workshops are available as time permits, by special request, and donations are appreciated when possible to help cover supplies and raise funds for the annual conference. We can also help provide the ideas, curriculum, and support for educators and caretakers to host their own zine workshops for all age levels.
KC Zine Con Organizers have taught workshops for a variety of groups, including the Kansas City Public Library, Johnson County Library, Kansas City Art Institute, Imagine That!, InterUrban Arts House, Front Space, the Cherry Pit Collective, the Drugstore, and the Maddie Rhodes Art Center.
To learn more about bringing a KCZC workshop to your event or classroom, send us an email.
Zine Making Resources & Workshop Materials
Click here to view resources for making zines and hosting zine workshops.